By Alemma-Aliu
Benin City – The National Chairman of the All Progressives Congress (APC), Comrade Adams Oshiomhole and State Deputy Governor, Rt. Hon. Comrade Philip Shaibu delivered the highest votes for the APC in the last Saturday's election in the state.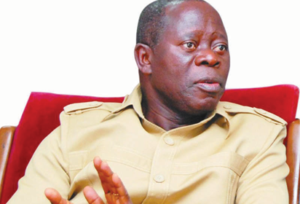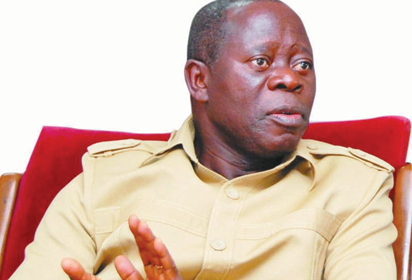 Catholic body writes INEC, wants 33 non-performing political parties deregistered
Oshiomhole recorded 775 votes in his Unit 1, Ward 10 in his Iyamho country home as against PDP's zero vote.
On his part, the Deputy Governor, recorded 1,749 votes in his Unit 5, Ward 11 out of the 2,401 votes cast an indication that the Deputy Governor's unit may have clinched the highest votes unit prize award promised by Governor Godwin Obaseki.
Similarly, wife of the Deputy Governor, Mrs. Maryann Philip-Shaibu recorded 926 out of the 1,182 votes cast in her Unit 1, Ward 11.
Her unit is in South Ibie Road, Jattu as against her husband's Unit 5 in Agenebode Road, Jattu, Interestingly, the trio voted in Etsako West Local Government of the state but in different units.
Available records reveal that Etsako West has the highest voting population in Edo State after the metropolitan Oredo Local Government.
It would be recalled that Governor Godwin Obaseki in the course of his campaign tours of wards across the state promised a handsome cash reward to any unit that delivers the highest votes to the APC in the 2019 general elections.
Related